Who doesn't love a good Mexican Wedding Cookie? These soft, buttery cookies are rolled in powdered sugar and topped with pecans. They have an elegant flavor that'll make you smile from ear-to-ear after each bite.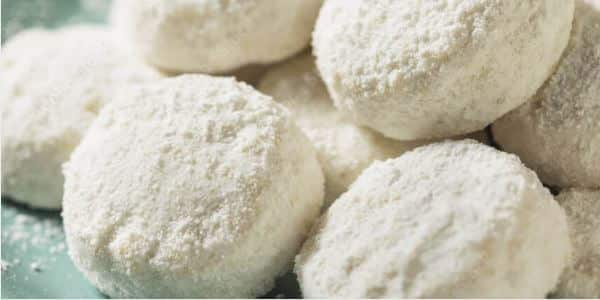 These Mexican Wedding Cookies are so irresistible that you'll want to make them for your next dinner party or give as a gift. The buttery texture and nutty flavors will have everyone asking for more. In this post, we will tell you how to make these best melt-in-your-mouth Mexican wedding cookies at home. So, let's get started!
Gather the ingredients
First of all, gather all the required ingredients to start with. Here is the list of key ingredients you will need to make these delicious Mexican wedding cookies.
1 cup butter

½ cup white sugar

2 teaspoon vanilla extract

2 teaspoon water

2 cups all purpose flour

1 cup of chopped almonds

½ cup confectioner's sugar
Step One:
Cream the butter and sugar in a medium bowl. Stirring continuously, slowly add vanilla until mixed well with water then gradually add flour and almonds and mix it well. Cover the bowl and chill for three hours.
Step Two:
Now that the dough is ready, shape the dough into balls or any other shape of your preference. Place the balls onto the cookie sheet in a baking tray.
Step Three:
Set the oven/pressure cooker air fryer combo to 325 degrees Fahrenheit.
Step Four:
Bake for 15-20 minutes in the preheated oven. Once cooking cycle ends, remove from pan and let the cookies cool down.
Once cool, roll in confectioner's sugar and store in an airtight plastic bag or container. Serve as required!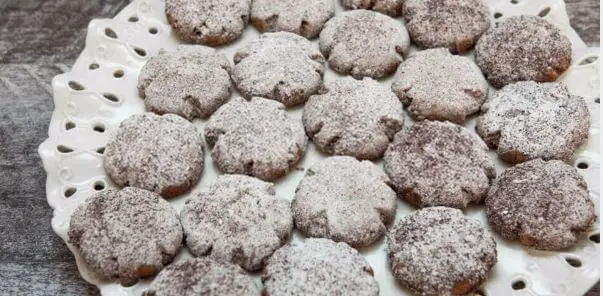 Best 'melt-in-your-mouth Mexican Wedding Cookies – Tips
Do not use melted or softened butter otherwise cookies will spread more.

Use uniformly chopped almond or pecans. This way they will be more evenly distributed that gives an amazing overall texture to the cookies.

Do not use a greased-up cooking sheet for baking Mexican wedding cookies, for this will encourage spreading. Parchment papers are the best for baking.

Roll up sugar powder while cookies are little bit warm. Roll up twice because the first layer of sugar powder will end up being wet so once you roll again, it will help dry it out.

Try chilling the cookies once you shape them for at least 30 minutes before you bake them.
The best way to make a hit at your next party is by bringing these Mexican wedding cookies. They're extra tender with the most melt-in -your mouth texture you'll ever tastes. If you follow these simple steps, you will get the best results. let us know how great your Mexican wedding cookies came out of the oven? We would love to have your feedback!
Related Articles