Black Rice Pudding recipe
This is a really unusual version of the classic rice pudding, and it looks absolutely beautiful. It's perfect for serving at a dinner party.
Ingredients:
250g black rice
500ml whole milk
100g brown sugar
150g coconut cream
Zest and juice of one lime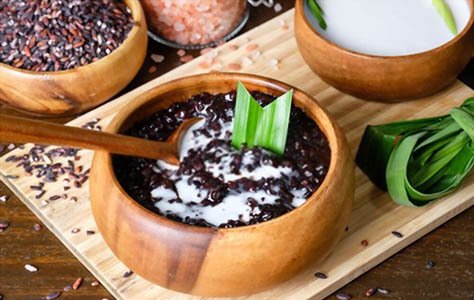 Method of Preparation:
Rinse the rice under cold running water.
Put it into a large saucepan with the whole milk. Boil the mixture for ten minutes and then add the sugar. Stir the rice well and cook gently for around an hour. The sugar should be dissolved and the rice should be soft and tender.
Remove the rice from the heat, and then stir in the coconut cream along with the zest and juice of the lime.
Either allow the rice to cool slightly and serve at room temperature, or put the rice into the fridge and allow to cool completely.
Greek Rice Pudding recipe
Although this rice pudding is delicate and creamy, the same as many other rice puddings; the cooking method is completely different and the use of cornflour also makes this pudding exceptionally silky smooth.
Ingredients:
90g rice
500ml water
500ml whole milk
125ml whole milk
100g caster sugar
4 tbsp. corn-flour
1 tsp. vanilla extract
1 tsp. ground cinnamon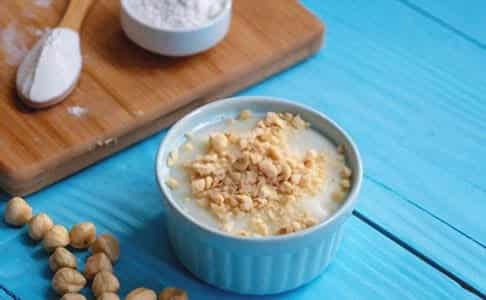 Method of Preparation:
Place the rice in a rice cooker with the water. Bring to the boil and cook for around 25 minutes or until the rice begins to get soft.
Add the 500ml of milk along with the sugar and stir well. Bring the mixture to a boil. Whilst that's boiling, combine the 125ml with the cornflour in a separate bowl.
Once the rice pudding is boiling, turn it down to a simmer and cook for another five minutes.
Remove the rice pudding from the heat and then stir in the milk and corn-flour mixture. Stir until the mixture begins to thicken.
Place the rice pudding into ramekins or into a large bowl. Put the pudding into the fridge for at least three hours before serving to allow the pudding to firm up slightly. You can also eat this warm, but the flavours are better when cold.
Related Articles