Cardamom Rice Pudding recipe
This is a delicately spiced rice pudding that would be absolutely perfect at the end of a long, Indian
Ingredients:
8 large cardamom pods
1.5 liters whole milk
200g unsalted butter
200g caster sugar
1 tbsp. ground cinnamon
200g white rice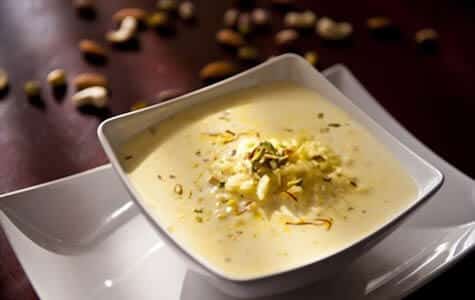 Method of Preparation:
Grind the cardamom pods in a coffee grinder or using a rolling pin until very fine.
Place the milk, rice, butter and cardamom into a large rice cooker. Bring to a low simmer and cook it for around 90 minutes.
Add the sugar into the mixture, along with the cinnamon.
Cook the mixture for a further 15 minutes, until the sugar is dissolved and the rice pudding is thickened.
Serve with a sprinkle of chopped nuts, still warm from the saucepan.
Cuban Rice Pudding recipe
This is a creamy, tasty version of an already popular classic. Serve sprinkled with ground cinnamon or a cinnamon stick.
Ingredients:
200g pudding rice
400ml water
1 tin of evaporated milk
1 tin of condensed milk
Peel of one lime
2 tbsp. anise seed
1 tbsp. vanilla extract
Pinch of salt
100ml water
Stick of cinnamon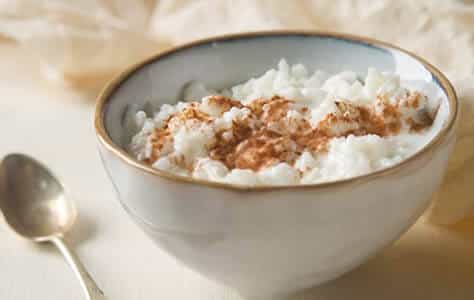 Method of Preparation:
In one saucepan, place the rice, 400ml water, and the lime peel. Bring the rice to a boil and cook for 20 minutes.
Whilst the rice is cooking, place the anise seed, cinnamon, and 100ml of water into another saucepan. Cook it for 5 minutes or so, boiling, then remove it from the heat. Strain the water, discarding the cinnamon and anise seeds.
Remove the lime peel from the rice.
Stir the evaporated milk into the rice, then the condensed milk. Add the strained water into the mixture, along with the vanilla and the pinch of salt.
Cook the mixture for a further ten minutes or until thickened.
Serve warm from the saucepan.
Related Articles