Gingerbread Pancakes recipe
These are a lovely, lighter way to enjoy gingerbread if you don't like the heavy cake. Try with some treacle or a little golden syrup mixed with lemon juice. Absolutely fabulous on cold winter mornings.
Ingredients:
175ml milk
125ml brewed coffee (cooled)
250g plain flour
250g light brown sugar
125g wholemeal flour
115g unsalted, melted, and cooled butter
4 eggs
1 tsp. salt
1.5 tsp. bicarbonate of soda
1.5 tsp. ground cinnamon
1.5 tsp. ground ginger
¼ tsp. ground nutmeg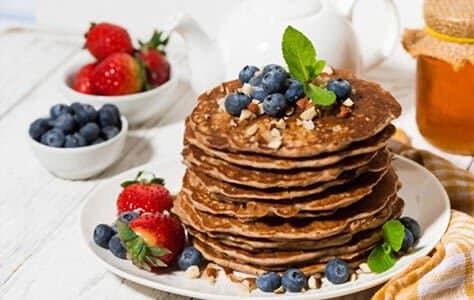 Directions:
Whisk together the eggs until fully combined. Whisk in the milk, coffee, and butter. Once everything is fully combined, set this to one side.
Put the sugar into a bowl. Sift the flours, spices, bicarb and salt together and add to the sugar.
Stir the egg mixture into this dry mixture and then leave this to one side for around twenty minutes.
Heat some oil into a pan until almost smoking.
Pour the batter into the frying pan in small ladleful's. Fry until bubbles appear in the batter, then flip over and cook the other side until browned nicely.
Serve warm, straight from the pan.
Variations:
You could omit half of the butter and use oil instead, for a less buttery taste.
Lemon Glazed Gingerbread Cake recipe
This is a lovely, lighter take on traditional gingerbread. The lemon glaze makes it wonderfully moist and sticky and a little tart, which cuts through the richness of the ginger beautifully.
Ingredients:
200g self-raising flour
175g treacle
125ml vegetable oil
125ml boiling water
100g caster sugar
1 egg
1 tsp. baking powder
1 tsp. ground cinnamon
1.5 tsp. ground ginger
Pinch of salt
For the glaze:
85g icing sugar
3 tbsp. lemon juice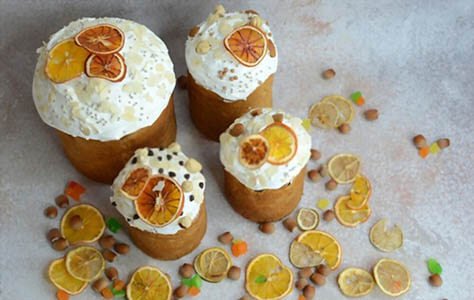 Directions:
Preheat the oven to 190C/gas mark 5.
Prepare a 23cm square cake pan by greasing and lining it.
Mix together the flour, caster sugar, baking powder, cinnamon, and ginger.
Add in the treacle, and mix well.
Add in the oil, and mix well.
Finally, add in the hot water.
Stir everything together well until the mixture is smooth. Pour this into the cake tin.
Bake in the oven for 35 minutes.
Whilst the cake is still warm after you've gotten it out of the oven, glaze with the lemon and sugar.
In a little saucepan, heat together the icing sugar and lemon until you have a runny mixture. Poke holes into the cake with a skewer and pour the lemon glaze over the top, dripping into these holes.
The lemon will set on top of the cake, creating a lovely crunch, but also make it deliciously moist in the middle. Serve with some vanilla ice cream and a dusting of cinnamon.
Related Articles