Portuguese Rice Pudding recipe
This is a lovely, creamy rice pudding that gets a hit of flavor with some cinnamon and nutmeg at the end. This recipe does use raw eggs, so make sure to use high-quality organic or free-range eggs.
Ingredients:
200g caster sugar
1.5 litres of whole milk
200g white rice
2 eggs
2-3 tsp. ground cinnamon
1 tsp. ground nutmeg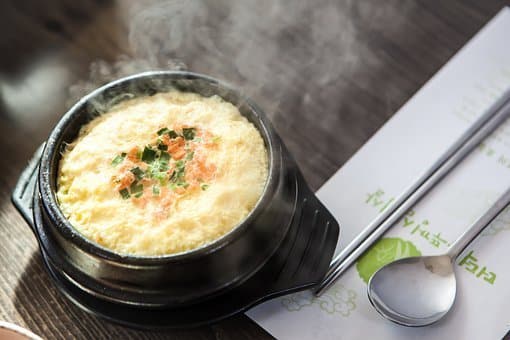 Method of Preparation:
In a large saucepan, combine the sugar with the milk.
Bring the mixture to a slow boil. Once simmering, pour in the rice.
Turn the heat down to low and cook the mixture for one hour, stirring often.
Once the rice is warm, take away it from the heat.
Beat the eggs together vigorously until they're absolutely combined and smooth.
Stir the eggs into the rice, a little bit at a time, until fully incorporated. You shouldn't be able to see any traces of eggs – think of it in the same way as the use of eggs in a carbonara sauce.
Serve the pudding warm with the cinnamon and nutmeg sprinkled liberally over the top.
Indian Rice Pudding recipe
This is a rice pudding that really packs a punch – with cardamom and coconut milk, it's a creamy, delightful pudding. Serve it after a spicy Indian curry for an authentic Indian meal.
Ingredients:
400ml coconut milk
450ml whole milk
4 tbsp. caster sugar
100g white rice
50g sultanas
2 tsp. ground cardamom
2 tsp. rosewater
30g almonds
30g pistachios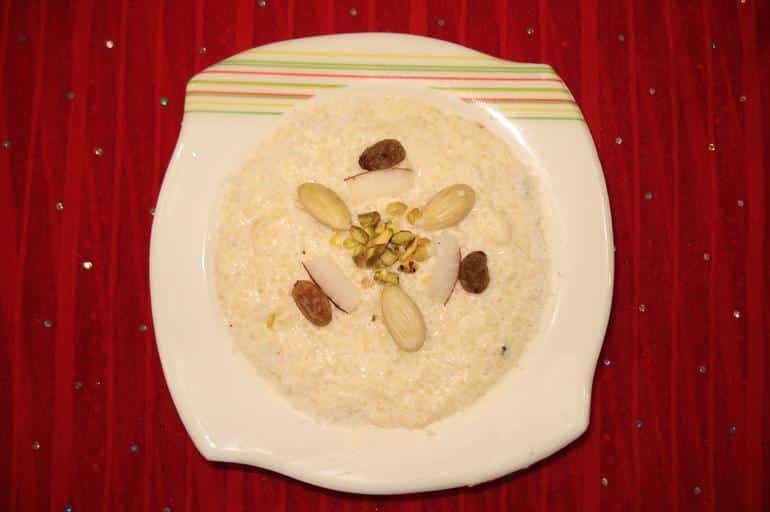 Method of Preparation:
Lightly toast the nuts in a large non-stick saucepan. Once slightly browned, remove them from the pan. Once slightly cooled, roughly chop them.
Pour the coconut milk and the milk into a large saucepan and heat them gently. Pour in the sugar and heat until the sugar is dissolved. Bring the mixture to a boil and then pour in the rice.
Turn the heat down to a simmer and cook the rice for around half an hour or until tender.
At this stage, stir in the sultanas, cardamom, rosewater, almonds and pistachios and cook for a few more minutes – just until the sultanas are warmed through.
You could also serve the rice pudding with the nuts sprinkled over the top.
Note: You can also check Simple Rice Pudding and many more.
Related Articles